ESIT
The European School of Information Theory (ESIT) is an annual educational event, organized by the IEEE Information Theory Society (ITSoc), for graduate students from institutes throughout Europe and beyond. The objective of the school is to provide students with the opportunity (i) to learn from distinguished lecturers by attending long-format tutorials, (ii) to present their own work to obtain feedback and to start up collaborations, (iii) to hear about applications of information theory in industry, and (iv) to participate in a stimulating and inviting forum of scientists.
School dates
The 4.5 day school will be held from May 25–29 2020, there is no conflict with other major 2020 events.
Stuttgart
<wikipedia> Stuttgart (pronounced SHTUUT-gart) is the capital and largest city of the German state of Baden–Württemberg. Stuttgart is located on the Neckar river in a fertile valley known locally as the "Stuttgart Cauldron". It lies an hour from the Swabian Jura and the Black Forest. Its urban area has a population of 609,219, making it the sixth largest city in Germany. 2.7 million people live in the city's administrative region and another 5.3 million people in its metropolitan area, making it the fourth largest metropolitan area in Germany.</wikipedia>
Some major companies have their headquarters in or around Stuttgart, including Bosch, Daimler/Mercedes–Benz,and Porsche.
Several airlines have direct flights to Stuttgart International Airport from different European cities.
Lectures
There will be six lectures. We are especially happy to have the 2020 IEEE ITSoc Goldsmith Lecturer, Professor Ayfer Özgür from Stanford University, among our confirmed speakers.
tba (Ayfer Özgür, Stanford University)
Deep Learning Applications in Communications (Jakob Hoydis, Nokia Bell Labs France)
Techniques for Decoding Algebraic Codes (Johan S H Rosenkilde, Technical University of Denmark)
Short Block-Length Codes (tba)
Quantum Computation (tba)
Private Information Retrieval (tba)
The complete lecture schedule will be announced soon on this website.
Venue
The school will be held at the Internationales Begegnungszentrum (IBZ) in walking distance to the main campus of University of Stuttgartin Stuttgart/Vaihingen. IBZ is run by the university itself, the German Aerospace Center (DLR), Fraunhofer, and the Max Planck Society. The whole venue will be reserved for the school, no other guests will be on its premises.
A regional train station is located right on campus with direct connections to Stuttgart International Airport, Stuttgart Main Station, the Mercedes–Benz Museum, and the downtown area.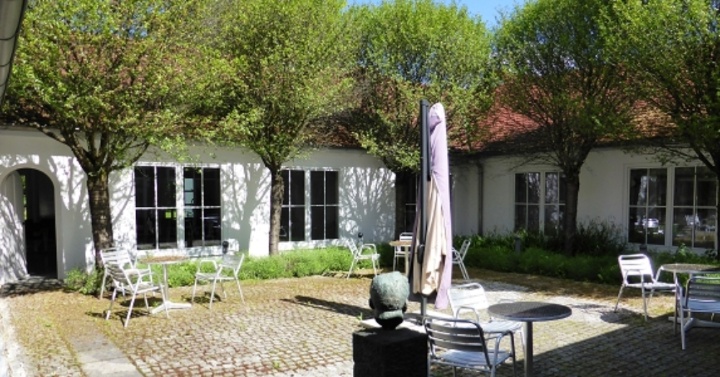 Social Event
Visit to the Mercedes–Benz Museum, with a personal welcome (in English) by the staff. Attendees can freely explore the museum with multilingual audio guides. Social dinner will be held on the very impressive premises of the museum.